Ravens Rhythm Junior Cheer Program
Welcome to the Ravens rhythm junior cheer program...
Join Ravens Rhythm for their Junior program to have the ultimate Ravens Football game day experience! Participants will perform the half time show at the Carleton vs Western football game on Sunday, August 26th. Our members will mentor and teach the juniors chants, dances, stunts, and more!
Register HERE:
DEADLINE to register:
Program Fee: $45 (shirt) or $65 (shirt & pom poms)
Age: 4 - 13 years old
Practice Date:
Game Date:
Program includes:
5 hours of instruction by members of Raven Rhythm

Custom Ravens Rhythm Junior Cheer tank top

Pom Poms

Mentoring by Ravens Rhythm

Practice with Ravens Rhythm on August 19

Learn game day choreography taught by members of Ravens Rhythm

Get the game day experience with Ravens Rhythm

Participate in the Ravens Football players entrance with Ravens Rhythm on August 26

Perform the Ravens Football half time show with Ravens Rhythm on August 26
Ravens Rhythm Junior Cheer Program: Football 2018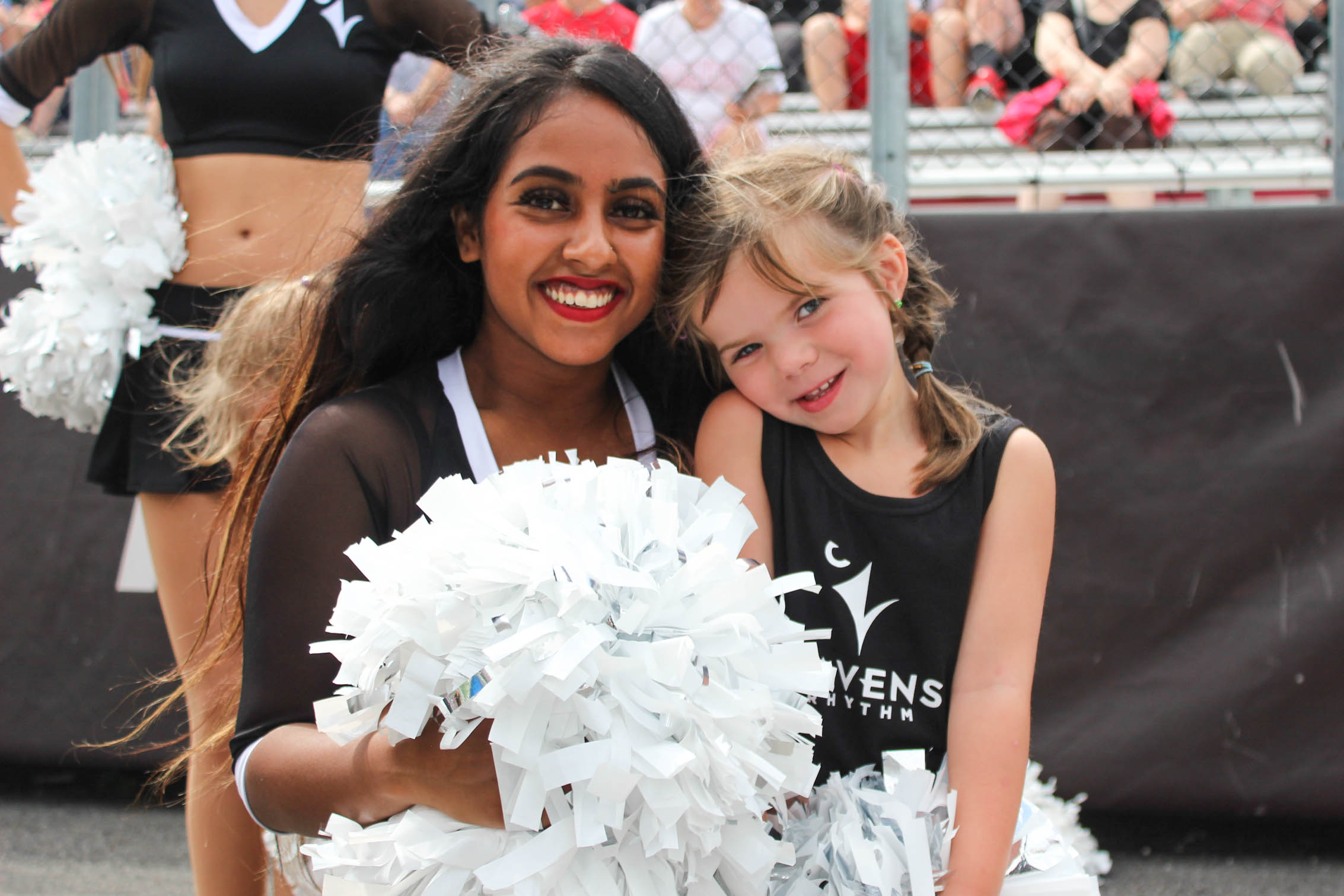 Ravens Rhythm Junior Cheer Program: Football 2017